Wedding season in full gear.
Ahh here we are looking forward to a great season with some crazy wedding antics ahead. If you are having a wedding or special event contact us . We have specialized in special event services for hair ,make-up  and pre spa day events for over 15 yrs now. Talk to Jeannine to organize any special details. They make all the difference for what counts on your day or event. We love to travel to you as well, anything to make your day easier.
We are looking forward to partnering up with the Gumboot Restaurant and Cafe to acheive some really great weddings on site in our beautiful Organic Gumboot Gardens this year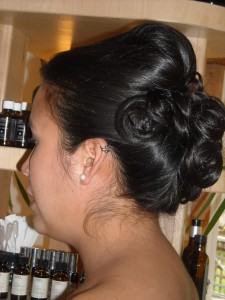 .