Special Events & Mobile Services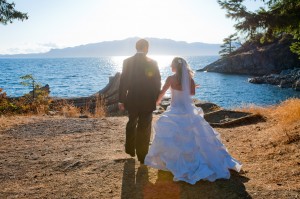 Mobile Services
Creekside Salon Hairstylists and Make-up artists are available to travel to you and your event based on the distance travelled. Call or e-mail our special event coordinator for a more accurate quote.
Selecting a stylist
We have many different stylists and make-up artists. Our special events coordinator can match you with the best stylist for your particular needs. Simply provide the coordinator with information about the look you want to create (and remember that pictures are always welcome!).
Timing
We like to be able to have the proper amount of time so not to rush you on the special day. We try to be finished and out of the way at least one hour before the event, whether it is a wedding, graduation or presentation.
Extensions
Hair extensions are very popular these days. If a set of clip-in extensions are required, we will need to set up a consultation with you at least one week before the event to prepare the extensions for the special day.
Eyelash extensions are also available. We recommend having the eyelash extensions applied a few days ahead for the best look.
Special Event Consultations
Consultations make your special day run smoothly!
We recommend a consultation with your Make-up, and Hair stylist at least one day before the event.
If you are having hair extensions applied, we require a consultation with you one week before the event.
Costs start for Hair styling at $90 for bridesmaids  $120 for the bride's  hair.
Full Make-up application is $120. Please let us know if you require strip lashes.
For a more accurate quote please contact special event co-ordinator.
Pre-Event Spa Day
We are happy to customize a spa package for you to help prepare you for your big day. Just let us know what you are looking for.
Deposit
A credit card deposit  is required to book your special day services. We sometimes have more than one booking on the day you require. We honor a first come first serve rule for this.
Travel Charges Per Stylist to specific location.

West Coast Wilderness Lodge  $90
Painted Boat $75
Rockwater Resort  $50
Bonniebrook Lodge $50
Camp Eliphinstone (Langdale)Â  $50