Our Stylists
Our experienced stylists are trained to pamper you with expert care. We set trends and inspire looks that suit your lifestyle. We do this with pure flower and plant ingredients that protect mother nature, supporting beauty while enhancing yours.
Jeannine, Owner & Lead Stylist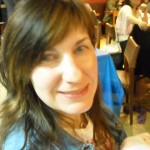 Our mission at Creekside Salon & Spa is to care for the world we live in, value our environment, and commit to keeping it clean and healthy for many generations to come. We value teamwork & the commitment to delivering a wonderful spa experience for every guest. We support our community and are obligated to treat everyone fairly without prejudice.
– Jeannine M. Fitzsimmons, Owner & Lead Stylist
With over 30 years experience, I am inspired by nature to create beauty. I am a trained colourist, who became an educator to teach the theory of colour and prescription hair care. I have travelled throughout Canada learning from top professionals behind the scenes of many high end hair shows in the country to create advanced hair creations.
I love all things progressive .We as a team work together to always update our knowledge of hair colouring and styling techniques. The community we work in is a great nurturing force in this task.
I have experience in all perming and straightening services. I always use the latest and most advanced products with full respect to the environment. I love to work with hair extensions, and have been doing so since 1991 and love the latest advancements that are always coming out on the market for us to create limitless results. Most recently I became fully trained in IBE extension tech and am loving the advancements with this collection of artist.
If you have any concerns or comments please feel free to drop me a line or e-mail. I welcome any comments you might have.